With a background of football and mountaineering, Yousef lives an active lifestyle between functional fitness to trekking occasionally in the suburbs. As a result, Gravity was born and quickly transformed into the community space it is today.
Certifications: WCO Level 1 & 2
Character: A little bit of a perfectionist, stubborn and keen on results.
A strong will to prove the world otherwise, Justin aspired to become an athlete when the world told him he couldn't. With a background filled with constant progression and a desire to do the impossible, he now competes and holds international level awards and certifications while also traveling the world to train others helping them find that they all have the potential to redesign what society says we can build of ourselves.
Certifications: WCO Elite Coach | USAG Gymnastics Certified Coach | WCO USA Featherweight Champion

Character: Giggly, No-Excuses, and extremely supportive
Saleh had been on the hunt for a gym that combines the elements of community and support, by joining powers with Gravity he sustains the important factors that go into creating a team and running a business. An entrepreneur at heart, he has found his outlet of energy at Gravity.
Character: Humbly joyful, well-rounded optimist and a go-getter.
While trying to mimic his favorite superheroes on TV, Jessel started flipping and running across walls at a young age. During his late teen years he found Parkour and has been training ever since. Jessel has been coaching tumbling and parkour since 2012. He was also a finalist in the American Ninja Warrior, and he competed 2 more years after.
Character: Enthusiastic, Sill & Motivating
Certifications: WCO level 1 & Level 2
A long history of competing and a childhood in active living, Djakirri (aka. DJ) found her way through fitness on trampolines and pole-fit. At the age of 11, she was competing in the Australian National Championships and only spiraled forward into representing Australia in the Pacific Championships. Eventually finding herself in Dubai, DJ joined the community in 2016 and has continued to develop her career and skill at Gravity.
Character: Soft but feisty
Certifications: WCO Level 1 & Level 2, Gymnastics Beginners
A Mechatronics student and high school athlete, I left football and track & field in search for a more difficult challenge. I found parkour and calisthenics and discovered a passion for teaching and training. My main ambition is to watch my clients progress and defeat self-doubt knowing that I was a part of that process.
Character: Quiet, Agile & Kind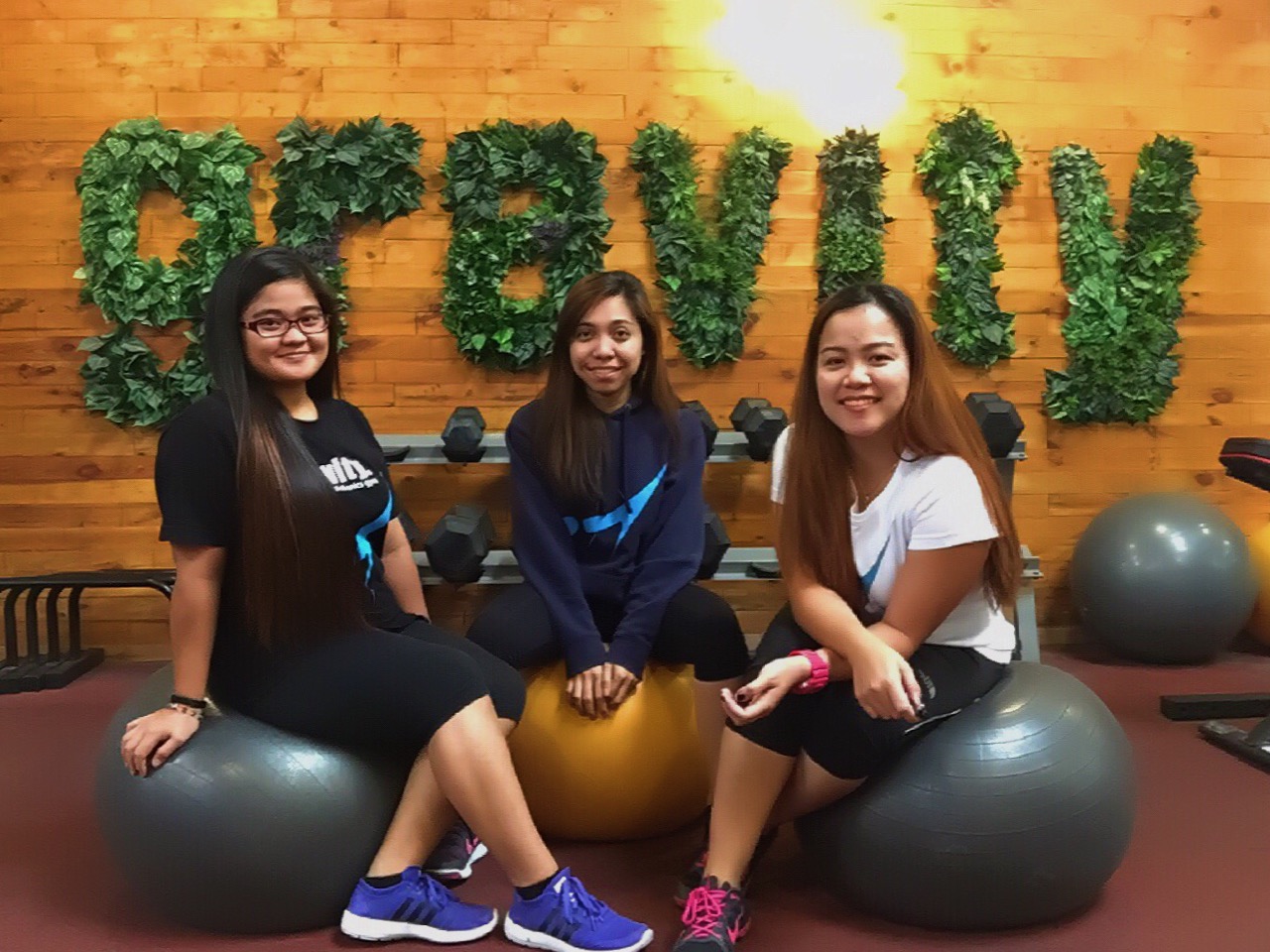 Ou awesome Front Desk team.

Seven years of professional climbing, two years of involvement in Calisthenics and a hunger to always improve, Roger brings his determination into the gym everyday. The second he set his eyes on a bar, he knew this is what he wanted to do for the rest of his life. Two time champion and King of the Bar in Spain and 4th ranked in the world, Roger only wants more - this is his dream.
Certification: WCO Level 1 & Level 2

Character: Just tough
Miguel has grown in the fitness industry over the years learning both boxing and coaching while also building a profound approach to gym management and development. At Gravity he plays an important role to help build out the community alongside the team - to help every individual build a fitness journey.

Character: A softie with a child's heart, simple and straight to the point.
Graphic designer turned Parkour coach, Amal found herself in the monkey life. With a vision built on confidence and helping people attain their goals in the gym and outside the gym, she has found a perfect fit to what thrills her and how she's giving back to the world.
Certifications: WCO Level 1 & Level 2
Character: Quirky, small with a loud voice, excited.
Eryc, who grew up in France, led a lifestyle he didn't quite agree with. Coming from a background of struggle and a few inconveniences, Calisthenics has transformed his life. Throughout his journey of everyday discovery, he learns more about himself through fitness and incorporates the elements of growth and transformation in his teachings. Having been involved in Calisthenics for the last four years and a half, Eryc holds a two time world champion title - all bred out of determination.
Certifications: WCO Level 1 & Level 2

Character: Serious, majorly goal-oriented, and passionate.